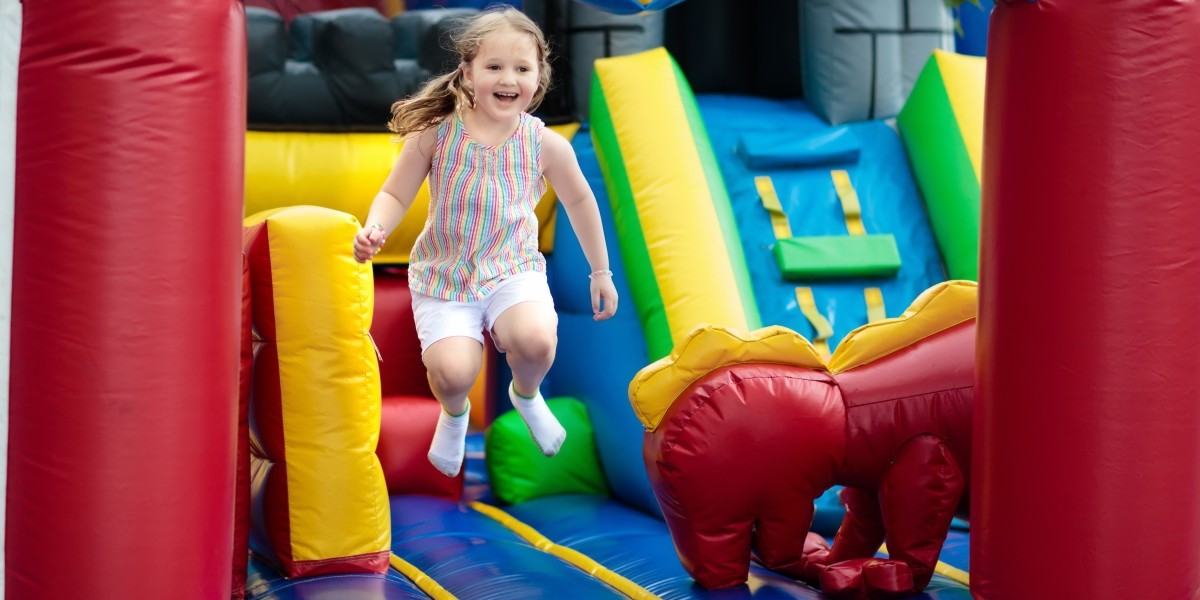 Summer is in full swing, and before we know it, the cooler weather will be here! Many residents across Georgia are looking for fun and refreshing ways to have fun through the summer season, and choose to invest in a range of inflatable slides and bounce house rentals to make the most of their parties. If you're considering top-notch party rentals for your party, business event, church celebration, or any other occasion, then it pays to find the pros who know how to have fun!
Sun Country Amusements is proud to be your source for Top Rated Local® party rentals in Savannah and the surrounding area, providing a full range of inflatable games, slides, concessions, and more to make your party the best it can be. We're dedicated to providing fun times for all, and focus on safety to get the job done.
Keep reading for a few of our tips to ensure you, your family, friends, and coworkers benefit from the safest experience possible, and contact us if you have any questions!
Always Check for Insurance
Many customers look for a cheap solution for their party rental needs, and this endeavor often leads to less reputable companies. Some businesses will offer the lowest prices in town, at the cost of being uninsured. We highly recommend hiring party rental specialists with a track record of success and a Certificate of Insurance in-hand!
Leave Setup to the Pros
Following on the insurance coverage is the setup process. Any inflatable rental company with insurance will inform you that you cannot perform the setup yourself. Proper training is required by most insurance carriers, as improper setups can lead to serious safety concerns. It's best to leave the technical work to the pros, freeing you up to focus on more pressing concerns.
Sun Country Amusements relies on trained technicians to safely and effectively set up your party rentals. We prioritize safety, and will inform you of any concerns before setup begins.
Follow All Ride-Specific Rules
Once the party is underway, it will fall on the adults to ensure everyone is abiding by the rules of each ride. Keep in mind that inflatable slides will have different requirements than attractions such as our climbing wall, and proper knowledge of each station will help to prevent any miscommunications.
Our party rentals serve to provide the best foundation for a fun time, and can be enjoyed by thrill-seekers of all ages as long as the rules are followed:
No headfirst sliding on inflatable slides!
No pushing or horseplay.
Do not jump off or over walls.
Never exceed unit capacity.
Adult supervision is needed at all times!
No sharp objects or glasses.
Be sure to check our FAQ page to learn more about our safety process!
Our Top Tip — Find a Quality Party Rental Company
In the end, the safest bet to keep your guests safe at your bash is to hire a knowledgeable inflatable rental company. Sun Country Amusements has been in business for more than 24 years, and in that time, we've learned what helps to create the safest environment. We've spent time studying, researching, and refining our party rental process, and we're confident that the quality of our services will be enough to earn your business!
Get Started Today!
Unsafe conditions can lead to unpleasant experiences, which is why our party rental specialists in Savannah are here to help you make the most of your party this summer! From water attractions to bounce houses, obstacle courses, foam pit parties, and more, we're ready to get your party started with safety in mind. Contact us today to see how affordable our inflatable attractions are!